About Us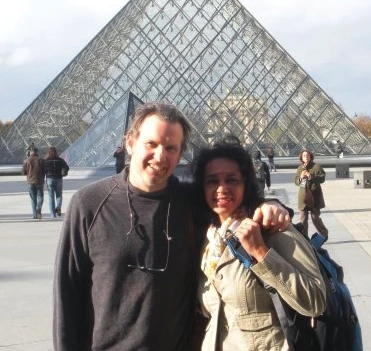 The Inn at Charlotte Bed and Breakfast is a small, independently owned, family run B&B. The orginal building on the property was the District 6 Kingsland School, one of a dozen one-room schoolhouses in the town of Charlotte. One of the previous owners was the world ranked tennis player Guy Chang who played in the 1936 Davis Cup. World events at the time left him a man without a country. To find more about how he ended up becoming a Vermonter, ask Duker & Josefina Bower, the current owners, when you get here.
Why the Pineapple

In the days of big merchant sailing ships, sailors would bring back exotic fruit, such as pineapples, to their home ports. Over time the pineapple became a symbol of hospitality.
El dueno Senor Bower habla espanol.
Le proprietaire Monsieur Bower parle francais.
Below: District 6 Kingsland Schoolhouse circa 1925?, the original building on the Inn property, now Duker's studio/Mt. Philo Gallery.